CONNECT MUSIC FESTIVAL ADDS NEW ACTS TO THE LINE UP AHEAD OF SUMMER DEBUT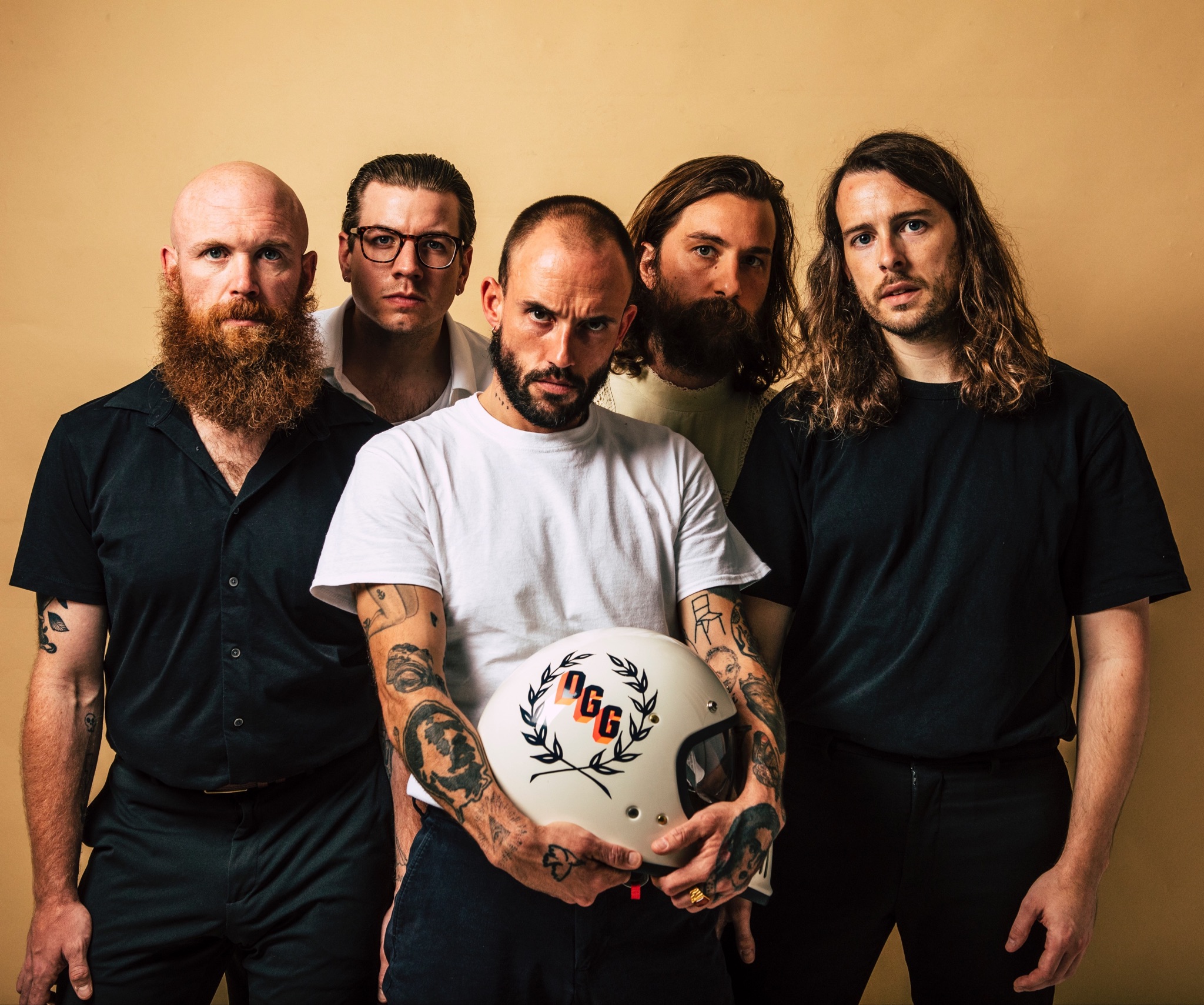 IDLES, JESSIE BUCKLEY & BERNARD BUTLTER, HOLLY HUMBERSTONE, JOESEF, LYRA, JEALOUS OF THE BIRDS, NEWDAD, OPUS KINK, INDIA JORDAN, TAAHLIAH AND MANY MORE JOIN THE LINE-UP OF THE NEWEST ADDITION TO SCOTLAND'S FESTIVAL CALENDAR
26th – 28th AUGUST 2022
THE ROYAL HIGHLAND CENTRE SHOWGROUND, EDINBURGH
TICKETS AVAILABLE VIA WWW.CONNECTMUSICFESTIVAL.COM
(Friday 20th May) The newest addition to Scotland's festival calendar, Connect Music Festival, has today announced that IDLES plus many emerging artists will join the acclaimed line-up for this summer's event – including Jessie Buckley & Bernard Butler, Holly Humberstone, Joesef and TAAHLIAH. Taking place 26th – 28th August at Edinburgh's Royal Highland Centre Showground, Connect is an entirely new festival experience that will feature the best in left field talent, from grassroots through to award-winning headliners. Music fans can secure their tickets here.
Connect will unite some of the most influential and truly pioneering names in music from around the world with the very best of Scotland's homegrown heroes. This is a festival for music lovers, and the first edition at the Royal Highland Centre Showground in August 2022promises to be one to remember.
The weekend's festivities will take place across 3 stages; The Grand Parade where guests can expect to get up close to the biggest names in music, Guitars & Other Machines which is a space for up-and-coming, grassroots artists and your favourites of the future, plus a few heroes in there too, and finally the Unknown Pleasures stage which invites fans to explore their adventurous side with a programme of electronic music, comedy and cabaret.
Festival favourites, IDLES will headline the Grand Parade stage Friday 26th August, fresh from their high-octane set at this year's Coachella festival which was named one of the top memorable moments by Rolling Stone magazine. The Bristol-based band are known for their raucous festival appearances which fans will not want to miss.
Joining IDLES on the Grand Parade stage on Friday are acts including Jon Hopkins and Black Coffee plus newly announced Jessie Buckley and Bernard Butler. Oscar-nominated Buckley, and guitarist and producer Butler were brought together in 2020, and since then having been working on their debut album 'For All our Days that Tear the Heart' which is out next month. Connect fans will have the privilege of being some of the first in the world to see the duo perform this highly anticipated release.
Rising star Holly Humberstone has just been added to the bill for Grand Parade stage on Saturday 27th August, performing alongside fellow Brit legends The Chemical Brothers, Bonobo and The Twilight Sad. The "London is Lonely" singer, who is currently supporting Olivia Rodrigo on her "Sour" tour, fuses warm acoustic sounds with dark electronic twists to create uniquely honest music that is guaranteed to steal festival-goers' attention. At just 22 years old, she already boasts an accomplished career, with performances on The Late Late Show with James Cordon and Jimmy Kimmel Live, plus recognition as Apple Music's Up Next Artist and named #2 on BBC Sound of 2021. Her highly anticipated performance at Connect is set to be an unmissable one.
As supporters of music at every level, Connect has curated a weekend of sounds on the Guitars & Other Machines stage which celebrates artists at every point of their musical journey. From future sounds to established acts, this stage has something for everybody. Home-grown sensation Joesef has just been announced to headline on Friday 26th August. The Glaswegian singer-songwriter who sold out Glasgow institution King Tut's before he had released any music online, is known for his "autobiographical lyrics" which tell the story of the breakdown of his first same-sex relationship. His latest single "It's Been a Little Heavy Lately" has been described as one of his most experimental releases yet, while fan-favourite "The Sun is Up Forever" has tallied over 18.5 million streams on Spotify. Earmarked as an artist to watch by the BBC Sound of 2020 poll, Joesef's set at Connect this summer will be a show-stopping performance that will undoubtedly justify the hype surrounding him.
Joesef – "Really buzzing to play Connect Festival. It's really cool being in amongst such an amazing line up, many of whom have inspired me massively. Canny (sic) wait "
Joining Joesef on Friday 26th August are new additions Lyra and Jealous of the Birds. Lyra is fresh off her tour supporting Dermot Kennedy and fans can expect the perfect blend of dark electronic pop. Jealous of the Birds, the musical moniker of Naomi Hamilton, is set to take festival goers on a musical journey exploring the space between naivety and experience.
Brighton six-piece Opus Kink will open Guitars & Other Machines on Saturday 27th August, branded "barnstorming" and "infectious" by BBC 6 Music's Steve Lamacq. Following them are Galway group NewDad who, having recently released their second EP "Banshee", will wow the Connect audience with music inspired by their love of The Cure, Pixies, and Slowdive. They'll join acts including RIDE playing Nowhere and LOW, for a Saturday guaranteed to introduce fans to some of the best new sounds around.
The Unknown Pleasures Stage invites fans to explore their adventurous side with a programme of electronic music, comedy and cabaret. Kicking off the weekend on Friday 26th August are Pocket followed by TAAHLIAH. They'll get the party started alongside new addition India Jordan, and Irish DJ Hammer, and global DJ duo Optimo (Espacio).
TAAHLIAH – "I'm super excited to be playing at this wonderfully curated festival; in the capital of my home country."  
Pocket – "Excited to play Connect Festival alongside such an inspiring pick of artists and share my sound with you"
Saturday's party (Saturday 27th August) will start with a bang with the additions Nadia Summer B2B Dija and Push It followed by Dance System later in the day. Erol Alkan is set to close the stage on its penultimate evening with his electric-and-eclectic beats.
The final day (Sunday 28th August) on the Unknown Pleasures stage has some incredible additions including Karma Kid kicking off the day, plus Barry Can't Swim and Sam Gellaitry. This team will keep the party going alongside closing act, and floor fillers Horse Meat Disco.
Connect Festival will not be a traditional camping event, although there will be a limited number of luxury, boutique camping structures such as bell tents and more – along with a number of onsite hotels within walking distance. More information available at www.connectmusicfestival.com/
FRIDAY 26th August 
MAIN STAGE
IDLES, Jon Hopkins, Black Coffee, Jessie Buckley & Bernard Butler, John Grant, Charlotte Adigéry & Bolis Pupul, Future Utopia, Maeve
GUITARS & OTHER MACHINES STAGE
Joesef, Moses Boyd, LYRA, Cloth, Jealous of the Birds, LVRA
UNKNOWN PLEASURES STAGE
Optimo (Espacio), India Jordan, Hammer, TAAHLIAH, Pocket
SATURDAY 27th August
MAIN STAGE
The Chemical Brothers, Bonobo, The Twilight Sad, Caribou, Holly Humberstone, Chloe Moriondo
GUITARS & OTHER MACHINES STAGE
RIDE playing Nowhere, LOW, Matt Maltese, Willie J Healey, Newdad, Swim School, Opus Kink
UNKNOWN PLEASURES STAGE
Erol Alkan, Dance System, Nightwave, Push It, Nadia Summer B2B DIJA
SUNDAY 28th August 
MAIN STAGE
The National, Mogwai, Bombay Bicycle Club, Little Simz, Self Esteem, Black Country, New Road, Raw Morris
GUITARS & OTHER MACHINES STAGE
Idlewild playing The Remote Part, Admiral Fallow, Sudan Archives, DEHD, Hamish Hawk, Lizzie Reid, Geese, Kathleen Frances
UNKNOWN PLEASURES STAGE
Horse Meat Disco, Sam Gellaitry, Jamz Supernova, Barry Can't Swim, Rebecca Vasmant, Karma Kid
CONNECT MUSIC FESTIVAL TICKETS
TICKETS AVAILABLE FROM  https://connectmusicfestival.com/
General Admission day tickets £65 + booking fees
General Admission 3 day tickets £165 + booking fees
General Admission 3 day ticket on a payment plan £51 + booking fees (first instalment)
VIP day tickets £95 + booking fees
VIP 3 day tickets £240 + booking fees
VIP 3 day ticket on a payment plan £65 + booking fees (first instalment)