King Creosote
with his 9 piece band performing a live accompaniment to the film
From Scotland With Love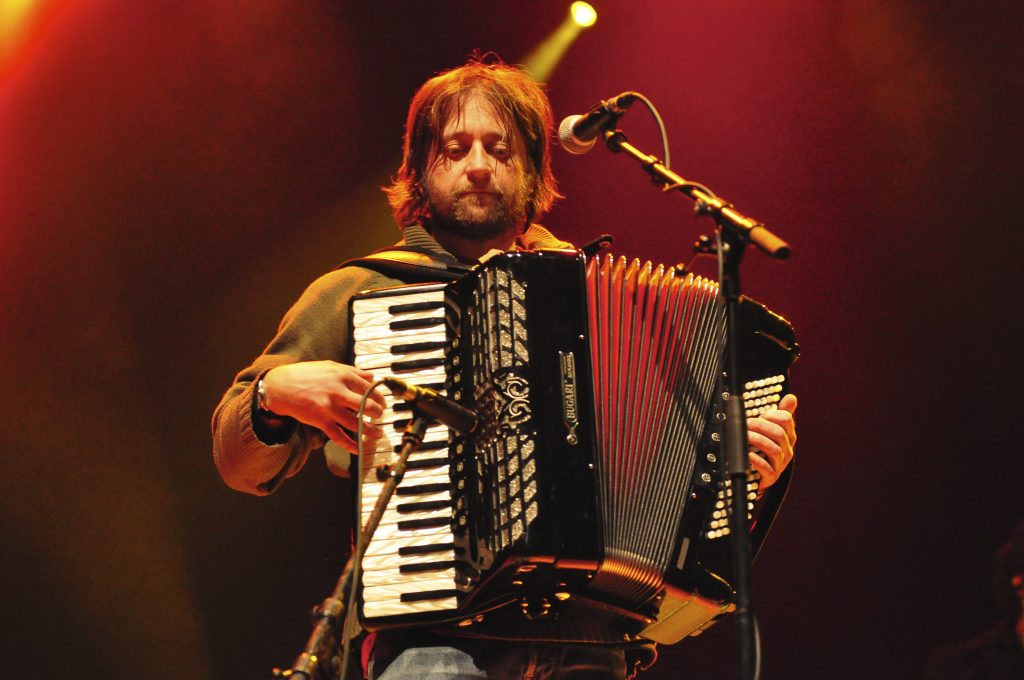 ©Brian D Anderson
For the first time in over five years, this stunning Scottish archive film by director Virginia Heath with musical score by King Creosote will be performed live in March 2020. From Scotland With Love was last performed, to both critical and audience acclaim at the Edinburgh International Festival in the summer of 2015.
Upcoming live dates
Saturday 07 March – Edinburgh Usher Hall
Sunday 08 March – Inverness Eden Court Theatre
Monday 09 March – Aberdeen Music Hall
Wednesday 11 March – Perth Concert Hall
Thursday 12 March – Glasgow Royal Concert Hall
Saturday 14 March – London Barbican
Monday 16 March – Manchester Bridgewater Hall
Tickets on sale Friday 27 September at 10am (expect London on sale Friday 4 October at 10am)
www.ticketmaster.co.uk / Tickets will also be available from venue box offices
Made entirely of Scottish film archive, From Scotland With Love is a 75-minute film by award-winning director Virginia Heath with a transcendent score by Scottish musician and composer King Creosote. A journey into our collective past, the film explores universal themes of love, loss, resistance, migration, work and play. Ordinary people, some long since dead, their names and identities largely forgotten, appear shimmering from the depth of the vaults to take a starring role. Brilliantly edited together, these
silent individuals become composite characters, who emerge to tell us their stories, given voice by King Creosote's poetic music and lyrics.  From Scotland With Love featured in The Sunday Times, Loud & Quiet and MOJO's year-end lists.
Kenny Anderson earlier today said, "Even without the use of a TV, mobile phone and the internet, I am all but overwhelmed by the ongoing chaotic upheaval that is 2019, and alas there looks to be little reprieve come 2020 … so what better a tonic than to revisit the daily lives of our grand, great grand, and great great grandparents' generation as they go about their work and play.
With a 9 piece band, King Creosote returns to perform a fully live rendition of the soundtrack to Virginia Heath's critically acclaimed "From Scotland With Love" film that's chock-full of archive footage and un-fussy melodic songs for what appear to have been happy, healthier times!"
Buy From Scotland With Love: Dom Mart | Digitally
www.fromscotlandwithlovethefilm.com
For more information, please contact:
Fraser@hothouse-publicity.com