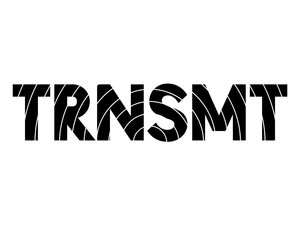 ONLY ONE WEEK TO GO UNTIL SCOTLAND'S BIGGEST FESTIVAL TAKES OVER GLASGOW!
GLOBAL SUPERSTARS RADIOHEAD, KASABIAN, BIFFY CLYRO, THE 1975 AND MUCH MORE ARE SET TO DESCEND ON GLASGOW GREEN NEXT WEEKEND…

As plans hot up, here's your essential TRNSMT guide…
TICKETS AVAILABLE FROM £59.50 FROM WWW.TRNSMTFEST.COM
With just one week to go until Scotland's newest and biggest festival TRNSMT takes over the iconic Glasgow Green, festival organisers are excited to bring you all the highlights to check out.
IMPORTANT INFORMATION
We want everyone going to the festival to have a great time, so over the next week we'll be making sure fans have all the information they need to stay safe and have a great weekend.
Click here for advice on getting to and from the festival, bag sizes, the festival layout and more .
INTERNATIONAL SUPERSTARS COME TO SCOTLAND!
TRNSMT is set to bring a truly incredible mix of bands to Glasgow next weekend.  Fresh from a blistering set at Glastonbury, Radiohead will take the headline slot on Friday night in what will be a truly iconic show on Scottish soil. Then there are local heroes Belle and Sebastian who are set to play their biggest ever Scottish show at TRNSMT this July. Following huge shows around the festival circuit already this summer, London Grammar and Rag 'n' Bone Man will also turn on the good vibes on the TRNSMT Main Stage.  Saturday is all about the indie kids, with the mighty Kasabian following Catfish and the Bottlemen on the Main Stage, and a highly anticipated finalé from hometown heroes Biffy Clyro and The 1975 on Sunday night.
FESTIVAL HEADLINERS OF THE FUTURE?
Fans looking to discover some of the hottest up and coming talent and potential festival headliners of the future can head to the King Tut's Powered by Utilita Stage, where the likes of Be Charlotte, Gerry Cinnamon, JR Green, The LaFontaines, The Van T's, The Vegan Leather, Vistas and Wuh Oh will be showing crowds what the headliners of tomorrow have to offer.
TRNSMT is also delighted to welcome the iconic Jack Rocks Stage to this year's festival, showcasing a wealth of new talent including Black Honey and local bands Medicine Men and Tijuana Bibles.  The full line-up across the weekend includes, The Wytches, Superfood, Neon Waltz, The Shimmer Band and many more. A must-see for grassroots music fans.
KING TUT'S KNOW HOW TO PARTY!
For fans who can't quite wait a full week to get the party started there is the Official TEST TRANSMISSION pre-party taking place in King Tut's Wah Wah Hut on Thursday 6th July.  Louis Berry & Lewis Capaldi will take to the stage for an exclusive intimate show ahead of their sets on the King Tut's Powered by Utilita stage across the festival weekend.
HOT DJ!
Looking for a change of scene from the Main Stage and King Tut's Powered by Utilita Stage? #SmirnoffHouse has got you covered. Dance fans can look forward to an outstanding line-up curated by dance aficionados, Mixmag, including sets from the likes of Monki and Syreeta on Friday 7th July, a DJ set from pioneers Coldcut and Nightwave on Saturday 8th July and Glasgow favourite Jasper James and Columbian twin DJ duo The Menendez Brothers on TRNSMT's closing night.
STREET FOOD DELIGHTS
When it's time to make a pit stop from all that live music, TRNSMT fans will not be disappointed with the food and drinks on offer! Lots of Glasgow's favourite street food vendors will park up on Glasgow Green for a gastronomic feast.  Fans can enjoy ice cold beer and cocktails, hearty and healthy food from Martha's, fresh and seasonal Indian treats from Babu Bombay Street Kitchen, fresh crème brûlée from The Crema Caravan and wood fired Italian pizzas from Nomad Glasgow.  Veggies and vegans are also well catered for by Goodness Gracious, connoisseurs in outdoor street food since 1989!
AFTER THE SHOW IT'S THE AFTERPARTY….
Just like any good party, there is an after-party. For fans not quite ready to call it a night, TRNSMT Official After Parties will take place throughout the city including a midnight show with Cabbage at King Tut's Wah Wah Hut on Saturday 8th July and DJ sets with Everything Everything  (7th), Circa Waves (8th) and Twin Atlantic (9th) at ABC, Sauchiehall Street. Tickets available now at www.TRNSMTFest.com, only £5 for festival ticket holders!
FLY OVER THE GREEN!
Festival organisers have released a brilliant new video showing a flyover view of the TRNSMT site. For the very first time, fans can catch a glimpse of the stages, VIP area, street food trucks and more! Watch and share the video here – https://www.facebook.com/TRNSMTfest/videos/485010671839331/
For the latest updates and information follow TRNSMT via www.trnsmtfest.com, www.facebook.com/TRNSMTfest, on Twitter @TRNSMTfest and on Instagram @trnsmtfest.
TRNSMT 2017 LINE-UP

FRIDAY 7TH JULY: Radiohead, Belle & Sebastian, London Grammar, Rag'n'Bone Man, Everything Everything and JP Cooper

KING TUT'S STAGE POWERED BY UTILITA: Honne, Louis Berry, Saint Motel, Be Charlotte, Wuh Oh, The Vegan Leather
JACK ROCKS STAGE: Black Honey, The Wholls, The Sundowners, The Phantoms, Sahara , Moonlight Zoo, BANG BANG ROMEO, Carousel
SMIRNOFF HOUSE CURATED BY MIXMAG: Monki, Syreeta, Jaguar, Feel Good Smalls
SATURDAY 8TH JULY: Kasabian, Catfish and the Bottlemen, George Ezra, The Kooks, Stormzy, Circa Waves and Cabbage
KING TUT'S STAGE POWERED BY UTILITA: The LaFontaines, Sundara Karma, Fickle Friends, Gerry Cinnamon, The Vryll Society, The Van Ts, Vistas
JACK ROCKS STAGE: The Wytches, Neon Waltz, Medicine Men, Vida, JUDAS, Paves, The Assist , Sugarmen, Heavy Rapids
SMIRNOFF HOUSE CURATED BY MIXMAG: Coldcut (DJ Set), Nightwave, Rebecca Vasmant, Mosteph

SUNDAY 9TH JULY: Biffy Clyro, The 1975, Two Door Cinema Club, Twin Atlantic, Blossoms, The View and The Strypes
KING TUT'S STAGE POWERED BY UTILITA: Tom Grennan, Clean Cut Kid, The Amazons, Declan McKenna, Lewis Capaldi, Vukovi, JR Green.
JACK ROCKS STAGE: Superfood, The Shimmer Band, RedFaces , Tijuana Bibles, The Blinders, White Room, Strange Bones, BlackWaters, Foggy City Orphan
SMIRNOFF HOUSE CURATED BY MIXMAG: Jasper James, The Menendez Brothers, Silicone Soul, Sean Claude
TRNSMT 2017 TICKETS
Standard (excl booking fee)
1 Day – £59.50
2 Days – £110
3 Days – £155
VIP (excl booking fee)
1 Day – £99
2 Days – £185
3 Days – £235
*SUBJECT TO BOOKING FEE
-ENDS-
Notes to Editors:
Details of all things TRNSMT can be found on our exciting new app which is available for free download on Apple and Android, as well as revealing the first of all the delicious street food vendors who will be at the festival. You can download the app via Apple (http://apple.co/2rtX83R) and Android (http://bit.ly/2qBq0nn) links.
TRNSMT AFTERPARTY INFORMATION
8th July – Cabbage (midnight show) King Tut's Wah Wah Hut
£5 ticket available via link emailed to TRNSMT ticket holders, or as an add on when you buy a ticket for TRNSMT from Ticketmaster
7th July – Everything Everything (DJ Set) + The Ninth Wave (Live) at ABC
£8 / £5 with TRNSMT ticket on sale from Monday 19th at 9am (presale from 4pm today to TRNSMT ticket holders)
8th July – Circa Waves (DJ Set) + Catholic Action (Live) at ABC
£9 / £5 with TRNSMT ticket on sale from Monday 19th at 9am (presale from 4pm today to TRNSMT ticket holders)
9th July – END Transmission – Twin Atlantic (DJ Set) at ABC
£8 / £5 with TRNSMT ticket on sale from Monday 19th at 9am (presale from 4pm today to TRNSMT ticket holders)
HOTEL PACKAGES
TRNSMT have a number of accommodation packages available so no need to worry about where you rest your weary head after the gig. There are some amazing deals on offer from affordable rooms at the Glasgow School of Art (working out at £44 per night when buying a three night package) and University of Glasgow, to 4-star luxury rooms in the heart of the city.
http://trnsmtfest.com/tickets/hotel-packages
BIG GREEN COACH £35 DEAL
Those travelling from the north of England can take advantage of £35 bus ticket deals from the festival's official transport partner, Big Green Coach. Return journeys from Newcastle, Middlesbrough and Sunderland offer the delights of Glasgow and TRNSMT, in just over 3 hours travel time.
http://www.biggreencoach.co.uk/events/trnsmt-tickets-coach-travel-glasgow-green
TRNSMT 2017 TICKETS
Standard (excl booking fee)
1 Day – £59.50
2 Days – £110
3 Days – £155
VIP (excl booking fee)
1 Day – £99
2 Days – £185
3 Days – £235
*SUBJECT TO BOOKING FEE