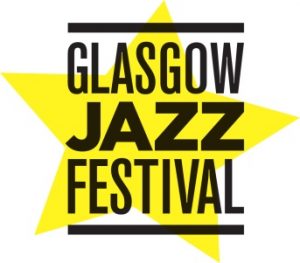 GLASGOW JAZZ FESTIVAL BEGINS TONIGHT AS JAZZ SUPERSTARS TAKE OVER CITY VENUES
Glasgow's longest running music festival, the Glasgow Jazz Festival, begins in venues across the city tonight with big names including Martin Taylor, Alison Burns and Jay Phelps kicking off proceedings.
Groundbreaking London trio Strobes bring their impressive improv to the iconic St. Luke's while the Jay Phelps Quartet in the City of Music Studio will take jazz fans on a journey round the world with their blend of contemporary jazz.
For the next five days, music fans across the city won't be far from some unmissable live jazz at some of Scotland's best venues.
Glasgow Jazz Festival is bringing jazz back to the West End as Young Scottish Jazz Musician of the Year David Bowden brings his much anticipated collective Mezcla to The Hug and Pint, and Ken Mathieson's Classic Jazz Orchestra will reinterpret jazz styles from ragtime to contemporary at Merchant City's Wild Cabaret on Wednesday 21st June.
Highlights from across the festival's 31st year include evenings spent with legendary The Style Council, Paul Weller, Oasis and The Who drummer Steve White at the O2 ABC2, Cream drummer Ginger Baker at The Old Fruitmarket and Ryan Quigley with Strings at The Strathclyde Suite.
The most listened to pianist on the planet, after working with Adele on hits including Hometown Glory and Rolling in the Deep, the Neil Cowley Trio will amaze crowds at St Luke's and an act with unrivalled jazz lineage, Theo Croker closes what will be another stunning year of the Glasgow Jazz Festival on Sunday night.
Jill Rodger, Glasgow Jazz Festival Director said: "Having worked on the festival since its very beginnings, it's a real joy to bring such a phenomenal line-up of big name stars and up and coming talent to Glasgow this year. Glasgow Jazz Festival is the city's longest running music festival and we can't wait to welcome our audience back for another year of unforgettable jazz."